Amelia C. McArdle, Head Trainer
Amelia McArdle is the head trainer at Old Barrington Farm. Amelia credits much of her riding success, excellent horsemanship, and teaching methods to her outstanding trainers over the years.
As a beginning competitor, she grew up training with Katie Kappler. As she progressed, Amelia received assistance in the jumper ring from Olympian Chris Kappler, and in the hunter ring from Nora Fredrickson and Morgan Thomas. She also was lucky enough to take part in numerous lessons and clinics with the legendary George Morris.
As an amateur, Amelia worked with the talented Katie Monahan Prudent, training alongside Olympian Reed Kessler.  Amelia has also trained with Frank Madden.
As a new professional, Amelia apprenticed with Katie Monahan Prudent in  Europe, before becoming the assistant trainer for Spring Ledge, headed by Sloane Coles in Virginia. In 2014, Amelia returned home to become head trainer at Old Barrington Farm.
As a rider, Amelia has had success in the hunter, jumper and equitation rings.
As a junior:
Grand Champion, Junior Hunters, Washington International Horse Show 2007
Grand Champion, Junior Hunters, Devon 2007
Winner, Legacy Cup
Regional Champion, WCHR
Winner, Maclay Regionals 2006
Winner, IHJA Junior Medal Finals 2007
5th place USEF/ Pessoa Hunt Seat Medal Finals 2008
Competed twice High Junior Jumpers Prix de States, Pennsylvania National Horse Show
Multiple championships, High Junior Jumpers and top 3 finishes, Grand Prix classes.
As an amateur: 
Champion, High Amateur Owner Jumpers, Devon 2009
Silver Medalist, NAYRC Young Rider Championships
Ribbons in multiple FEI Grand Prix classes at WEF and Spruce Meadows
As a professional:
Winner, National Hunter derbies
Winner, Young Jumper classes
Championships, 3′ and 3'6″ Green Hunters
Ribbons in multiple Grand Prix classes
Amelia's students also have had great success including:
Champion, Children's Jumper Finals, Washington International Horse Show
Reserve Champion Children's Hunter Finals, Washington international horse show
Top 10 finish Maclay Regionals
Zone and IHJA Year-End Champions in multiple divisions.
Class wins and championships at WEF
Championships in divisions from Pony Hunters to Junior Hunters to High Junior Jumpers!
Amelia is a graduate of Elgin Academy, and earned a Bachelor of Arts degree cum laude in Business from Lake Forest College.
Sponsored By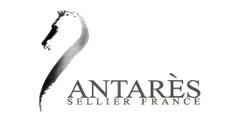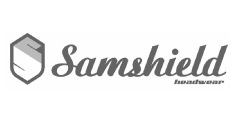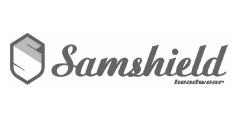 Julie Smith, Assistant Trainer
With 12 years of successful competition on the "A" circuit, Julie has competed in all levels leading up to and including the junior hunters and junior jumpers.  Julie also competed successfully in the adult equitation, including qualifying for Adult Medal Finals at the Capital Challenge Horse Show.
Julie began riding when she was 7 years old.  After training for many years as a student of Ashley Hill, Julie then worked for Ashley, assisting with riding, teaching, showing, and barn management.  Julie has trained students from short stirrup level to national Medal riders, emphasizing fundamental basics such as the importance of flat work and the partnership between horse and rider.  She also has experience riding hunters, jumpers and young horses.
In addition to her knowledge gained from a hands-on education as a rider and riding instructor, Julie graduated from Roosevelt University with a degree in Psychology.